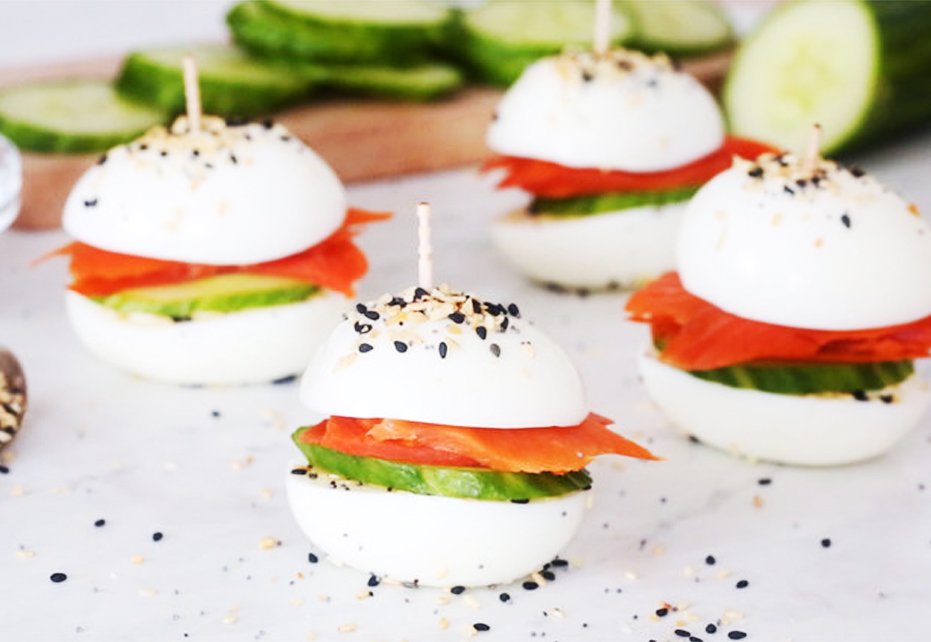 Boiled Bacon Burger Recipe
Try it today and share your feedback with us.
Step – 1 Boil eggs and remove the shell
To begin with this easy recipe, add water along with a pinch of salt. Boil the eggs and remove the shell. Next, heat a pan and fry the bacon strips by spraying some oil.
Step – 2 Place the tomato slices
Cut the hard boiled eggs into two halves. Next, place the tomato slices, cheese slices, lettuce leaves, bacon strips, sprinkle some salt, paprika and black pepper. Cover the stuffing with another egg piece.
Step – 3 Serve hot and enjoy
Insert a toothpick and sprinkle with some sesame seeds. Heat it on a pan for a minute and serve hot!
2 Servings
4 egg
kosher salt as required
1 teaspoon paprika
4 pieces sliced tomato
1 1/2 tablespoon sesame seeds
8 bacon
black pepper as required
1 slices cheese slices
4 pieces lettuce leaf
water as required