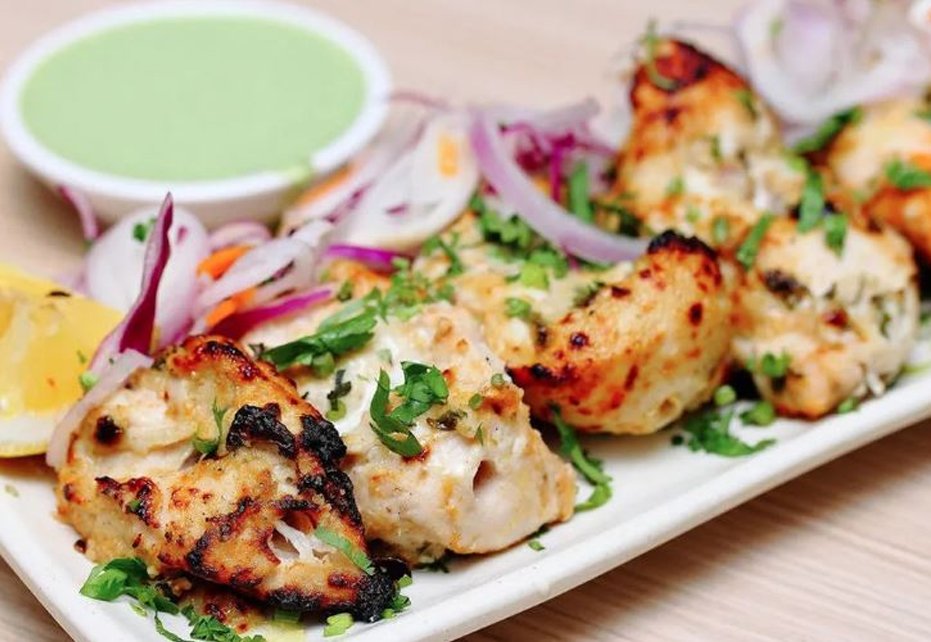 Soya Malai Chaap Recipe
Do try this recipe, rate it and let us know how it turned out to be.
How to make Soya Chaap
Blend soyabean seeds and remove in a bowl
Blend the cooked Nutrela Soya chunks and place it in the same bowl
Add maida, salt and water; make a dough
Take a small dough and roll it on a flat surface; cut it into thin strips and roll it around ice- cream sticks
Boil water in a pan and place the soya chaap sticks for 10 minutes until it is slightly brown
Soya chaap is ready; you can use it in various curries or make tandoori soya chaap
How to make Soya Malai chaap
In a bowl, add curd, cream, cashew paste, coriander green chilli paste, salt, coriander powder, garam masala, black pepper and mix well
Dip the soya chaap in the marination for half hour
In a pan, add Nutrela Refined Soyabean oil and grill the soya chaap
Take grilled soya chaap and pour the cream mixture on top of it
Garnish with chaat masala
Serve it with romali roti and chutney
While the Nutrela Soya Malai Chaap can double up as both a main course and a snack, the preparation time for the same is 50 minutes! So if you have time on your side and want to make something extra special for your family, the Nutrela Soya Malai Chaap is the must-try recipe for you. The instructions are below. You can also follow the recipe on video to learn how to make the Nutrela Soya Malai Chaap.
For soya chaap
Maida
Soyabean seeds (soaked overnight)
Cooked Nutrela Soya chunks
Salt
Water
For Soya Malai chaap
Curd
½ cup cream/ malai
2 tbsp cashew paste (soak cashews in warm water and blend them)
1 tbsp coriander and green chilli paste
Salt
Coriander powder
Garam masala
Black pepper
Soya chaap (made using Nutrela Soya) (Learn how to make Soya Chaap
Nutrela Refined Soyabean oil
Chaat masala