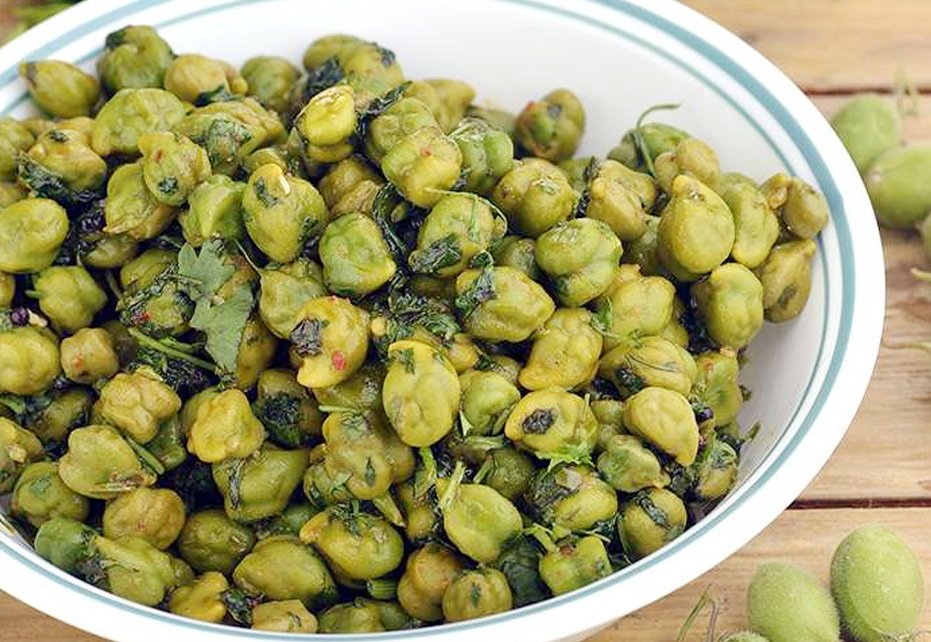 Green Chana Recipe
However, it can be made on several occasions with onion and garlic. It will increase the taste of this vegetable. Do try it and let us know your feedback on the same.
Step 1 – Wash the green chana
To prepare this amazing dish popular in Bihari cuisine, first, thoroughly wash the green chana and keep aside.
Step 2 – Sauté tomato for 5 minutes
Meanwhile, heat ghee in a pan and add cumin seeds, grated ginger and chopped green chillies. Allow the seeds to splutter. Next, add the finely chopped tomato and cook on low flame for 5 minutes.
Step 3 – Cook green chana for 5 minutes
Add turmeric and coriander powder in the cooked tomatoes along with sendha namak. Now, add green chana in the pan and stir well, and cover the pan. Cook for 5 minutes.
Step 4 – Add some water and cook for another 10 minutes
Now, add some water in the pan, and cook on low flame for another 10 minutes. Sprinkle coriander leaves and enjoy hot.
3 Servings
1 cup green chickpeas
1 finely chopped tomato
2 green chillies
1 teaspoon coriander powder
1 teaspoon cumin seeds
1 inch ginger
sendha namak as required
1 teaspoon turmeric
2 tablespoon ghee
1 tablespoon chopped coriander leaves